Amd follows nvidias footsteps, a year later. I'm not bullish on amd, it still hasn't defined a mobile strategy, and mobile is the future of computing. 
We've just returned from sunny Bellevue, Washington, where AMD held their first Fusion Developer Summit (AFDS). As with other technical conferences of this nature such as NVIDIA's GTC and Intel's IDF, AFDS is a chance for AMD to reach out to developers to prepare them for future products and to receive feedback in turn. While AMD can make powerful hardware it's ultimately the software that runs on it that drives sales, so it's important for them to reach out to developers to ensure that such software is being made.
While AFDS serves many purposes, the final purpose – and what is going to be most interesting to most outside observers – was to prepare developers for what's coming down the pipe. AMD has big plans for the future and it's important to get developers involved as soon as is reasonably possible so that they're ready to use AMD's future technologies when they launch. Over the next few days we'll talk about a couple of different things AMD is working on, and today we'll start with the first and most exciting project: AMD Graphics Core Next, AMD's next generation GPU architecture.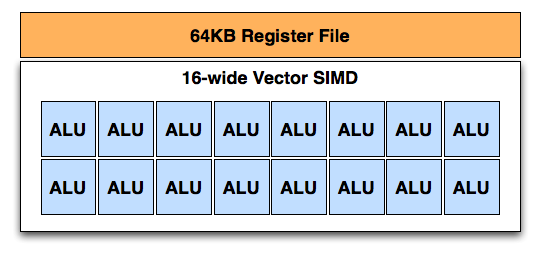 Sent from my iPhone